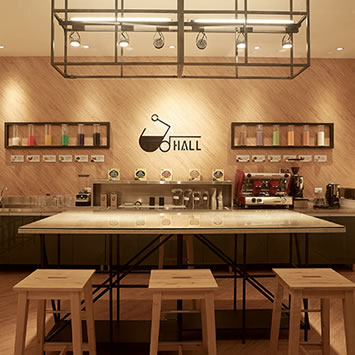 If you're reading this then you must already know a lot about bubble tea and some of the benefits of opening up your own bubble tea shop or adding bubble tea to your cafe or restaurant menu.
To successfully open a bubble tea shop you need to have a great location, quality equipment, great tasting ingredients and awesome recipes.
Quality Equipment
Taiwan is the world leader in Bubble Tea and manufactures the best bubble tea equipment in the world. Recently there has been a surge of cheap knockoff machines on eBay and Amazon. Even those machines are cheaper, we refuse to carry them. They inevitably break down and end up costing more money in the long run.
A quality machine will last for years with regular maintenance. The main types of Bubble Tea Machines that people use are Bubble Tea Sealer Machines, Bubble Tea Shakers and Automatic Sugar Dispensers.
Delicious Ingredients
There are many different suppliers that offer Bubble Tea Ingredients and not all of them will taste the same. It is important to make sure that they are manufactured in Taiwan. You want to use real tea leaves, fresh tapioca pearls and great tasting powders and syrups. Finding a reliable bubble tea materials supplier will be one of the most important things you need to do to open a bubble tea shop.
Bubble Tea Recipes:
Making Bubble Tea is an art. You wouldn't open a bar or coffee shop without knowing how to make the best cocktails or cappuccino and the same logic follows for bubble tea.
Here's a quick recipe for how to make a bubble tea smoothie:
Measurements:
350ml (12oz) – 125 ml fresh milk, 300 grams of ice, 35 grams bubble tea powder
500ml (16oz) – 150 ml fresh milk, 450 grams of ice, 50 grams bubble tea powder
700ml (24oz) – 250 ml fresh milk, 600 grams of ice, 70 grams bubble tea powder
Steps:
Add fresh milk into the blender.
Add ice into the blender.
Add bubble tea powder.
Cover the blender.
Blend on ½ speed (*Optional, use the stick to stir while blending).
Use the pulse button intermittently, blends for 60 seconds or until ice is completely blended.
Pour your blended smoothie over tapioca for a delicious bubble tea smoothie!
If you have a dream to start a tea shop, I recommend that you can visit Empire Eagle Food Co., Ltd. – they are well-known bubble tea materials manufacturer in Taiwan. You also can obtain tea shop training program from Empire Eagle. Now, contact with Empire Eagle to make your dream come true!
Article Source: https://www.bubbleteaology.com/how-to-open-a-bubble-tea-shop/