Double Column Machine by TOP-ONE
TOP-ONE Co., Ltd. is dedicated to achieving 100% customer satisfaction by supplying world-class quality products and services. We will develop as a sound company serving world customers, creating real value in the Machining Center field as a worldwide company. We provide the best double column machining centers with high quality and competitive price.
–Company Profile–
TOP-ONE is a professional milling machine manufacturer. Our commodities are sold to places all over the world. There are more than 100 members for service in footholds in Taiwan and Mainland China. Furthermore, we have marketing staff and service staff in many parts of the globe. In addition to the strong lineup, we have many kinds of accurate processing equipment in order to elevate the work efficiency and precision. Adhering to the spirit of respecting the work, the attitude of sincerity, and the insistence on products' quality, our products are inspiringly approved by the machine tool industry.
With Mainland China's entering WTO, it will blend into the global economic further. This will offer broader export space and larger internal selling market demands. In the meantime of improving the technological level and reliability of quality, we will promote the product grade and development of CNC machine tool in Mainland China to develop and manufacture high-class products of machine tool. We also expect that they can be well liked by the overseas market.
–Main Products–
Vertical Milling Machine
Bed Type Milling Machine
Vertical Machining Center – Box Ways Series
Vertical Machining Center – Linear Ways Series
Column Machines
Grinding Machine
Hydraulic Radial Drill
Universal Milling Machine
Double Column Machine and Bridge Machine by VISION WIDE
With Vision Wide tradition in making high rigidity machine structure, our double column machines mot only plays a high precision indicator in 5-face machining centers but also provides a full range of high efficiency cutting performance through its rigidity structure design and excellent geometric accuracy. Besides, full stroke supported design, thick and extra-wide design size of bed structure with highly rigid structure, increases table load capacity and workpiece movement dynamic level, reaches the cutting stability and enhances anti-vibration.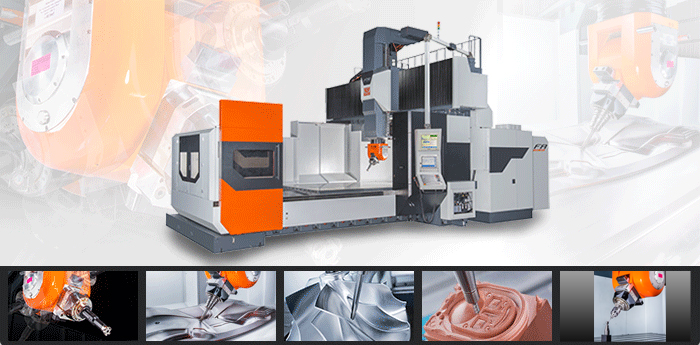 –Company Profile–
Vision Wide Tech Co., Ltd. found in 1999, rapidly succeed by its sophisticated machinery techniques and well-organized integrations of R&D, production, quality management, marketing, and after-sale service in machine tool engineering filed. Vision Wide commits to offer high quality and competitive priced products. We provide vertical machining centers and wide range of bridge type machining centers (vertical/five-side, fixed column/moving beam, box way/linear way).
Pursuing better performance, creating a new bench mark! We solidify our commitment to the company motto of "Originality", "Creativity", and "Contribution" for best performance and organizational enhancements from a professional team-based environment. We believe in continual improvement, R&D creativity, simple/effective systematic management, customer-oriented services are the keys toward best customer satisfaction.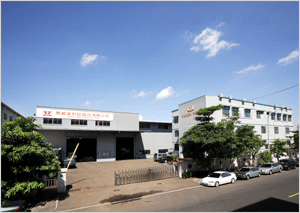 –Main Products–
Double column machining center
High efficiency machining
Rigid heavy cutting
Moving beam
fixed beam 5-face machining
High performance 5-axis machining center
Portal Milling Machine