About Noveltek
Noveltek is a leading company of manufacturing powered and manual operated material handling equipments in Taiwan. Noveltek supplies all series of pallet truck models and also manufacture pallet trucks to customers' special requirement specifications.
Noveltek is a well known and proven pallet truck. They have already exported their products to 38 countries in the world. There are Sweden, Denmark, Norway, Belgium, Holland, Austria, Germany, U.K., Greece, Australia, U.S.A, Canada, Brazil, Mexico, Egypt, Tunisia, Jordan, Japan, Korea, Hong Kong and most of Asian countries etc. Noveltek insists in good quality reliable products as well as quality control.
Regarding Noveltek's shipping space, one 20 feet container can carry 5 units of FBF/ TBF models; or 7 units of CRT/CWS/CWR/POPS models; or 10 units of PPS/POTR models; or 12 units of PPT/SPOP/TT models; or 18 units of MOTL models; or 21 units of SPS models; or 24 units of MPS-10 models; or 144 units of HPT models; or mix all models by percentage.
Noveltek is a well-known and proven pallet truck manufacturer. Noveltek promises to provide customer with higher value material handling equipment for electric pallet truck, powered pallet truck, reach truck, hand pallet truck, order picker truck etc. The material handling equipments have been recognized worldwide for design excellence and innovation. With years of experiences, we insist to provide high quality pallet truck series with competitive price to clients.
Pallet Truck Series: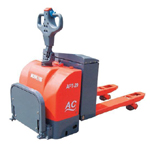 AC Stepless Pallet Truck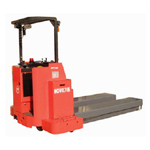 Powered Pallet Truck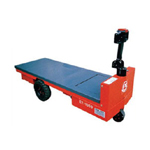 Simple Pallet Truck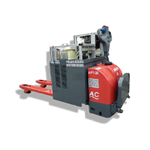 Fuel cell Electric Pallet Truck